COVID-19 pandemic impacts the way you travel. You will have to migrate from buses and trains for the daily commute. Why not two-wheelers for personal mobility? It is a convenient way of commuting from home to office. A two-wheeler loan is a hassle-free way of financing a bike of your choice. 
You can buy a scooter or a motorcycle with a two-wheeler loan if you are salaried or self-employed. It helps purchase a two-wheeler, without having to worry about the entire cost at once. You must repay the borrowed amount and the interest, through equated monthly instalments or EMIs. 
Banks sanction the loan based on the cost of the two-wheeler and the EMI you can pay. The interest component on your EMI reduces with each monthly repayment.
According to a report, the Indian two-wheeler loan market would expand from $7.2 billion in 2020 to $12.3 billion by 2025. It is a CAGR of 11% over five years. Two-wheeler loans are popular with Generation Z or people born after 1995. Industry estimates show 50% of two-wheelers financed, against only 30% in the previous decade. It projects more people getting on bikes with two-wheeler loans.
Eligibility for a two-wheeler loan
Banks ask for a minimum age of 21 years when you apply for a two-wheeler loan. You must repay the loan before the age of 60 years. Banks allow you to repay the loan before 65 years if you are self-employed. 
Have a stable job of at least one year, before applying for the loan. It would help if you resided at the current residence for a minimum of one year. You must be in the same line of business for at least one year if you are self-employed. 
Have a good CIBIL score of around 700-750 before applying for the loan. Your bank may specify a minimum income ranging from Rs 72,000 to Rs 1.5 lakh a year. It varies across banks and financial institutions. 
Documents for a two-wheeler loan
Banks and financial institutions ask for certain documents to process your loan application. You must present a self-attested copy of the PAN Card as identity proof. The self-attested copy of the Passport or Voter ID is a valid proof of address. 
Keep your salary slips and bank statements for the past three months. Your bank would ask for a copy of the latest Income Tax Return (ITR). Have a set of passport size photographs and remember to fill the application form. 
Also Read: 4 loans you can opt for to battle financial stress during COVID-19
Banks ask you for additional documents if you are self-employed. Submit the balance sheet and profit and loss statement of your business. You must present the income tax return for the last two years. Banks check the stability of your business before sanctioning the two-wheeler loan. 
Features of two-wheeler loan 
Many banks finance up to 90%-95% of the cost of the two-wheeler. You must arrange the remaining amount and make the down payment. 

Banks charge an interest rate ranging from 9.5%-17% per annum. 

You must repay the two-wheeler loan within five years.

Check the processing charges before availing the two-wheeler loan. It ranges from 0.25%-5% of the loan amount. Banks specify a minimum and maximum limit for the fees.

You can avail pre-approved two-wheeler loans if you are an existing customer of the bank.

Check if your bank offers special EMI schemes for easy repayment.

Banks offer an impressive 0.5% discount for female customers.

Your bank may have a direct tie-up with a dealer. 

You can apply for the two-wheeler loan online with minimum documentation. 
Steps to take a two-wheeler loan
Step 1: Pick the bank or NBFC where you plan to avail the two-wheeler loan. Look for an online option where the bank sends an executive to your doorstep.  
Step 2: Check your eligibility before applying for the two-wheeler loan. Get an idea on the documentation before approaching the bank for the loan. 
Step 3: You must calculate the two-wheeler loan EMI using an online two-wheeler loan calculator. It helps you get an idea on the EMI you are likely to pay. Your EMI depends on the loan amount, interest rate and tenure. 
Step 4: Submit your essential documents like identity, address proof and bank statements. The bank checks if everything is in order and decides if you are eligible for the loan. The loan amount gets credited to your bank account. 
Tips to get the right two-wheeler loan
Contact the bank where you have the bank account to get a lower interest rate. 

Buy your two-wheeler during the festive season. Banks have additional offers like free insurance or zero processing fees.

Negotiate with banks for a lower rate if you have a good credit score.

Use a two-wheeler loan calculator to decide on the loan amount you can afford. Do not over-borrow, or you will struggle to repay the loan.

Banks check if you are repaying other loans, before sanctioning the two-wheeler loan. Get rid of a personal loan or credit card debt before applying for the loan. 

Opt for a repayment plan with flexible EMIs to never miss a repayment. Make a high down payment for a lower repayment amount and tenure. 

Understand the complicated clauses before signing the loan agreement. 

Take a longer loan tenure to avoid struggling with the repayment. 

Keep an eye on the insurance and registration costs when buying a bike.

Check if your bank allows you to prepay the loan without additional charges. Look at costs, late payment fees and so on.
Advantages of a two-wheeler loan
You have the freedom to choose the motorcycle. Banks may finance the total cost of your two-wheeler on-road price. 

Keep your money for an emergency instead of spending cash on a bike. Take a two-wheeler loan and repay through easy instalments over some time. 

You can build a good credit score with timely repayment of the loan. It helps you avail better rates on future loans. 

Banks sanction the two-wheeler loan, even if you have a lower income. 

The bank charges a lesser interest rate when compared to a personal loan. 

You get a tax benefit on availing a loan for your electric scooter from a financial institution. It is a tax deduction up to Rs 1.5 lakh a year on the interest, under Section 80EEB of the Income Tax Act. The bank must sanction your loan between April 1, 2019, and March 31, 2023. 
Why is COVID-19 pandemic suitable for two-wheelers?
The coronavirus infection has forced you to shift from public transport to private conveyance. You cannot commute even by a shared cab. Should you buy a two-wheeler or a car? Before making a decision, take a look at the statistics. According to the Centre for Monitoring Indian Economy, 27 million youth in the age group of 20-30 years, lost jobs in April. 
It would help if you considered a salary cut before making the purchase. A brand new car costs a lot of money. You could opt for a pre-owned automobile, but a new motorcycle is a better option. It is convenient for traffic and easy to park in crowded places.
Corporates are insisting on employees using private vehicles for the next few months. Buying a two-wheeler helps if you are facing a financial constraint. In simple terms, the relatively lower cost of the two-wheeler works out better than a car. 
You would prefer holding cash and availing a two-wheeler loan to buy a motorcycle. It's more comfortable to pay EMIs instead of buying with cash. Instant bike loans at low-interest rates, coupled with flexible repayment help during the pandemic. 
Two-wheelers have a high resale value. You can upgrade to a better bike on repayment of the loan. You have money in your wallet to manage the household expenses. Otherwise, critical financial goals like retirement and your kid's education could take a backseat. 
You must apply for a two-wheeler loan online during COVID-19. It's simpler when compared to conventional options. Paperless documentation and KYC processes limit unwanted travel. You enjoy a faster loan approval with less documentation. 
You are witnessing a change after the pandemic. You cannot take a pillion rider on your bike as social distancing is the new normal. It will fuel the purchase of two-wheelers as the focus is low budget transport. Two-wheeler loans are the new mantra as owning a big car takes a backseat. In a nutshell, affordability, flexible repayment and technology are the key in a pandemic affected market.
For any clarifications/feedback on the topic, please contact the writer at cleyon.dsouza@cleartax.in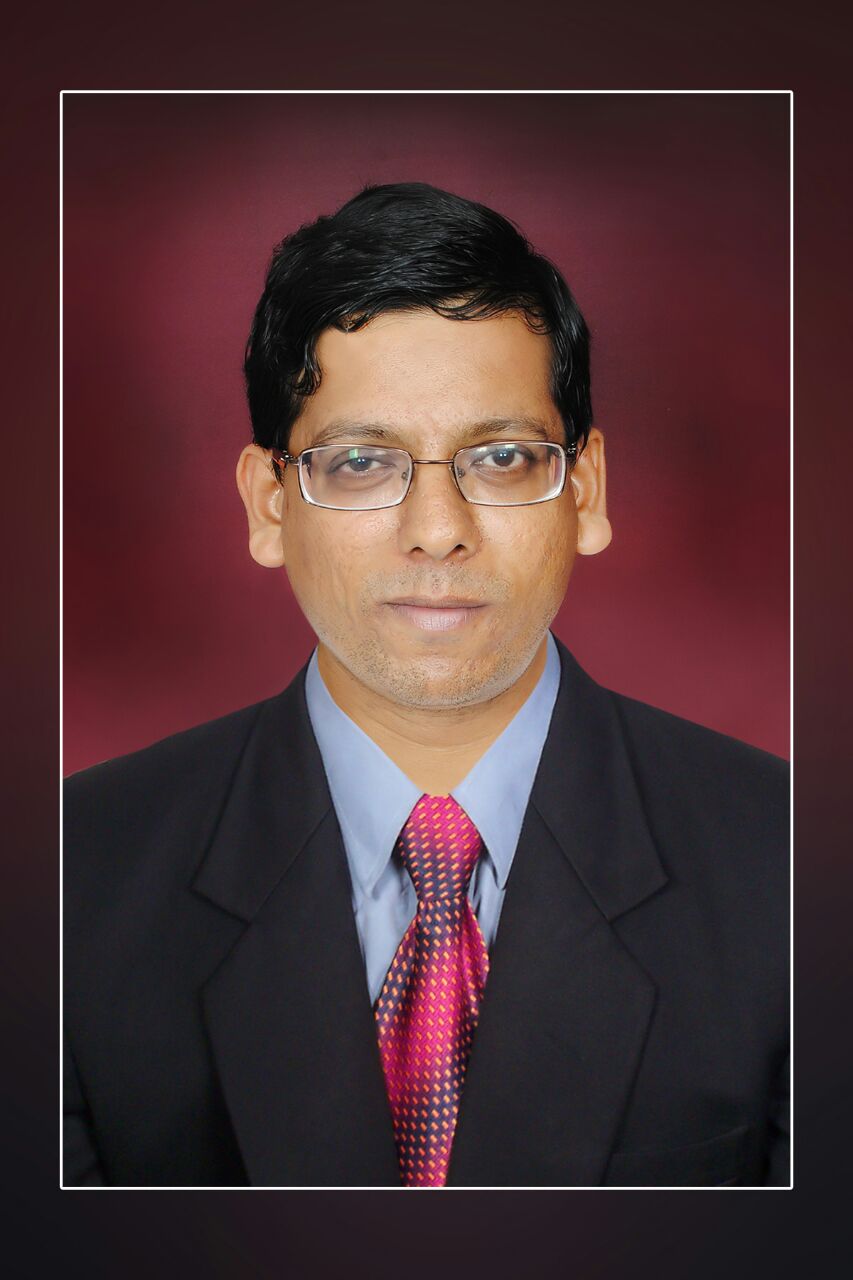 I write to make complicated financial topics, simple. Writing is my passion and I believe if you find the right words, it's simple.