Equity markets in the country corrected during October 2023, and benchmark indices such as the NSE Nifty and S&P BSE Sensex ended the month at approximately 3.0% lower than September 2023. While the large-cap benchmark outperformed mid-cap, it underperformed the small-cap index. 
The key drivers during the month include a sharp rise in the US yields, selling by Foreign Portfolio Investors (FPIs), and the Israel-Hamas conflict, to list a few. While most sector indices declined month-on-month, power, healthcare, metal, oil and gas and capital goods were key underperforming sectors.
FPIs sold equities worth US$ 3.0 billion in October 2023, following a net sale of US$ 1.8 billion in September 2023. However, they still remain a net buyer of US$ 14.9  billion worth of equities in 7MFY24 (7MFY23: US$ 7.7 billion). 
On the other hand, Domestic Institutional Investors (DIIs) bought net equity worth US$ 3.4 billion in October 2023 (September 2023:  US$ 2.5 billion) and have cumulatively bought equity worth US$ 9.0 billion in 7MFY24 (7MFY23: US$ 19.9 billion). 
The flows to Mutual Funds (MF) moderated to Rs 20,000 crore in September 2023 compared to Rs 30,000 crore a month before. Cumulatively, MF flows in the first half of H1FY24  stood at about Rs 77,000 crore compared to Rs 93,000 crore in the same period in 2022 
As on October 31, 2023, Nifty 50 was trading at 17.7x FY25E price-to-earnings (P/E) multiple. 
Furthermore, market cap-to-GDP stood at 93% (based on CY24 GDP estimates), and the gap between 10-year government securities (G-Secs) yield and one-year-Forward Nifty 50 earnings yield also remains high [Earnings yield = 1/ (one year forward P/E)]. 
While moderated from its peak, valuation multiples are at an elevated level vis-à-vis the historical averages. However, one should view these valuations in the context of structurally attractive nominal Gross Domestic Product (GDP) growth, a robust economic recovery, a healthy corporate earnings outlook, and robust de-levered corporate and banking balance sheets. 
The sharp rally in the current financial year has resulted in small-cap and mid-cap indices significantly outperforming, and they now trade at a material premium to their long-term average valuation. At the same time, large-cap valuations remain at a modest premium. 
Experts are of the view that one should moderate return expectations from equities in the near term. However, equities are expected to be positive over the medium-to-long term, considering the structurally robust domestic growth outlook, healthy corporate profitability, and pro-growth policies. 
A sharp slowdown in global growth,  escalation of geopolitical tensions, and re-acceleration in inflation globally or locally are material near-term risks.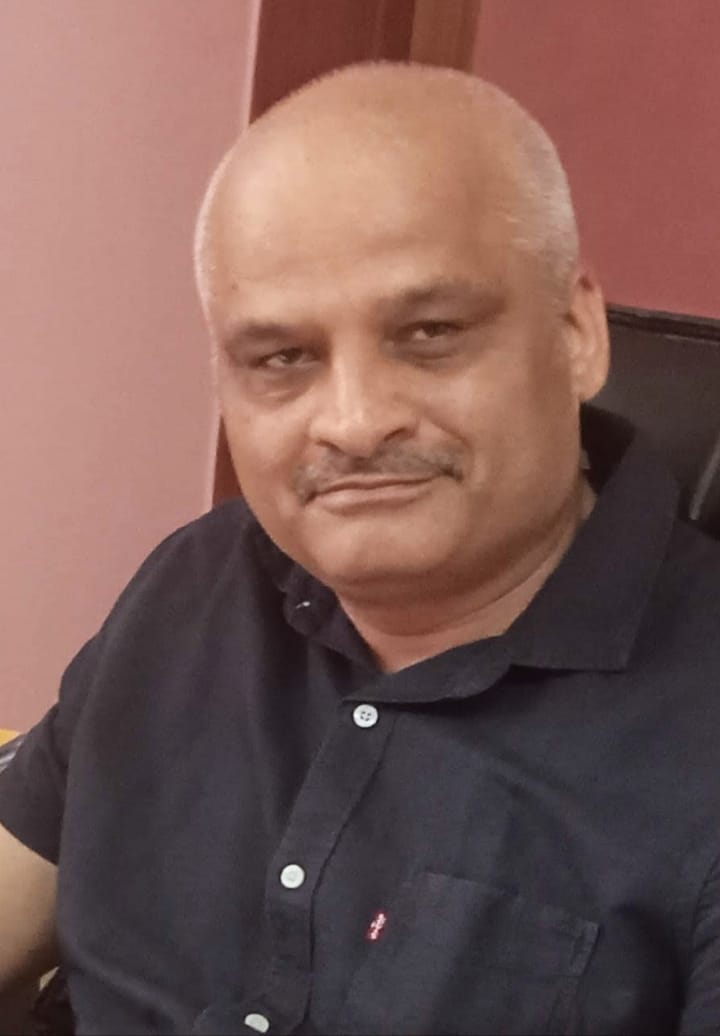 Rajiv is an independent editorial consultant for the last decade. Prior to this, he worked as a full-time journalist associated with various prominent print media houses. In his spare time, he loves to paint on canvas.